North Shore or South Shore?
It's a fairly well known fact that the California-Nevada State Line runs right down the middle of Lake Tahoe. Visitors to the Lake can find many things to do and places to stay in either state, and you even can travel freely across the border, by car or kayak, without a passport!
But there is another dividing line across Lake Tahoe that may not be so obvious to visitors, yet it is equally important – the "boundary" between North and South Lake Tahoe.
No, we're not talking about a re-enactment of the Civil War here. But if you're thinking about a Tahoe wedding celebration, the distinction between North and South should be a key consideration in your decision-making.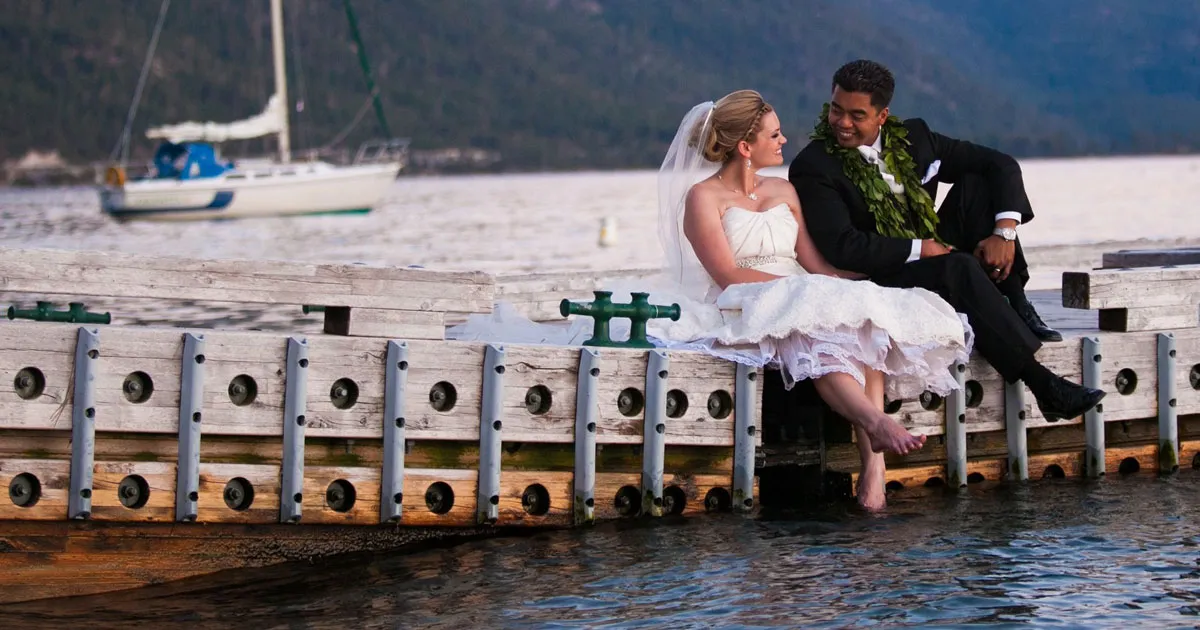 In comparing the two areas, the most significant difference is in their vibe. The South Shore is known as a bustling entertainment center, featuring casinos, concerts and other forms of rollicking nightlife. North Lake Tahoe is a more serene, nature-oriented destination, better suited for those who are seeking tranquility or athletic activities. We don't want to imply that you can't find casinos on the North Shore, or hiking trails in the South, because you certainly can. But the overall ambience on the South Shore is high-energy, while the North is more laid back.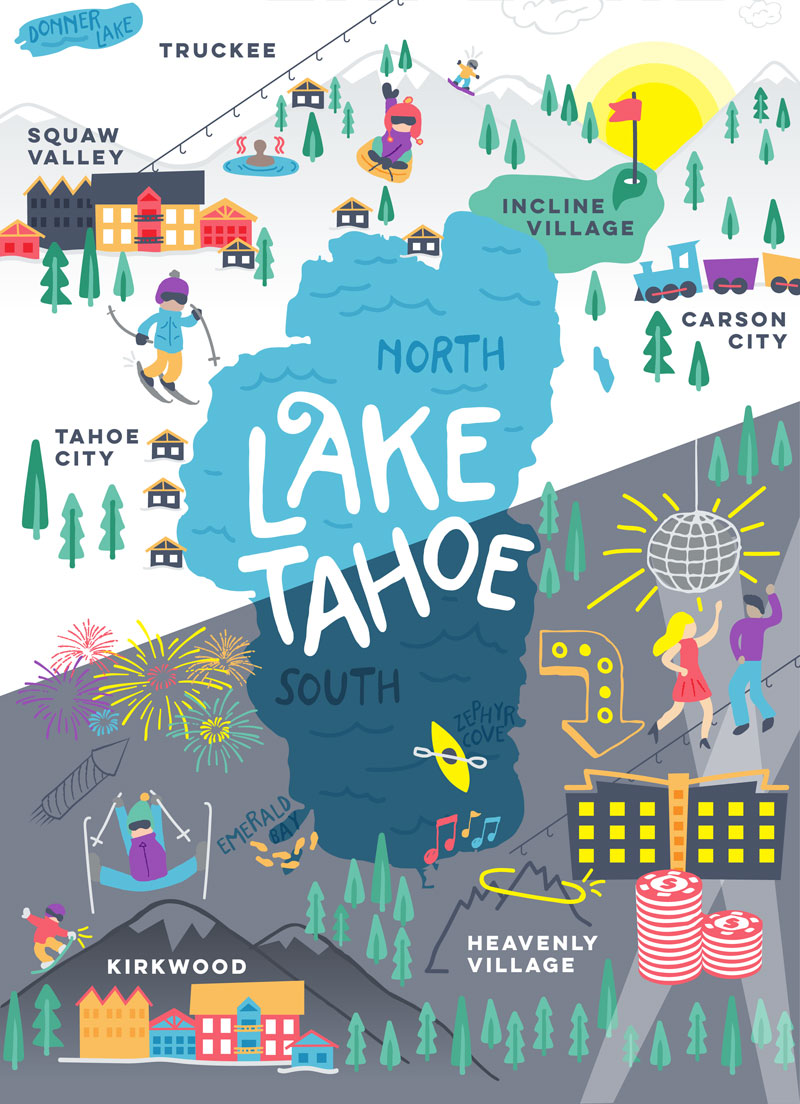 You may be wondering if you could have your wedding celebration in the wild party scene of the South Shore, and then retreat to peaceful overnight accommodations in the serenity of the North. Unfortunately, the "border" between North and South exists in part because of the challenging and lengthy drive in between. Whether we're talking about Highway 89 near Emerald Bay, or Highways 50 & 28 on the Nevada side, driving along these stretches of roadway is not recommended after a night of revelry (and in the winter, this section of Highway 89 is typically closed).
The professionals of Tahoe Engaged all serve the Lake Tahoe area, and are all experts at helping you to create the perfect destination wedding celebration! With our first-hand knowledge of Tahoe and extensive experience with weddings, we simplify the planning and enhance the experience for you and your guests.